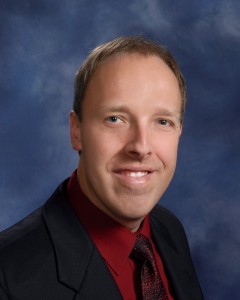 Dr. James Albers, Lead Pastor
James is passionate about equipping, encouraging, and mobilizing God's people to fulfill their God-given calling through God's church for God's glory.
James became lead pastor of Celebration Baptist Church in September 2008. He received a Master in Divinity degree in 2001 and a Doctor of Ministry degree in May 2013 from Midwestern Baptist Theological Seminary in Kansas City, Missouri. Prior to coming to Celebration, James served for more than seventeen years in various pastoral ministries in Missouri. James and his wife, Heidi, have been married since July of 1997.
Some of his interests include playing table tennis, hiking, watching superhero movies, following the KC Royals & Chiefs, watching storms, and listening to music. Sharing the joy of Christ's victory with other believers makes life even better!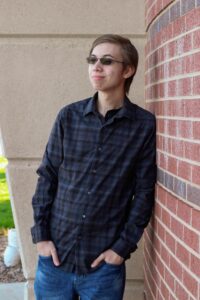 Braydin Farmer, Administrative Assistant
Braydin is the newest member of our team, taking on the role of administrative assistant in mid-2022. Outside of his role at our church, Braydin attends Wichita State University, where he studies Psychology

. In his free time, Braydin enjoys reading, playing videogames, watching movies, and listening to music.