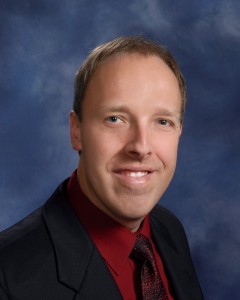 Dr. James Albers, Lead Pastor
James is passionate about equipping, encouraging, and mobilizing God's people to fulfill their God-given calling through God's church for God's glory.
James became lead pastor of Celebration Baptist Church in September 2008. He received a Master in Divinity degree in 2001 and a Doctor of Ministry degree in May 2013 from Midwestern Baptist Theological Seminary in Kansas City, Missouri. Prior to coming to Celebration, James served for more than seventeen years in various pastoral ministries in Missouri. James and his wife, Heidi, have been married since July of 1997.
Some of his interests include playing table tennis, hiking, watching superhero movies, following the KC Royals & Chiefs, watching storms, and listening to music. Sharing the joy of Christ's victory with other believers makes life even better!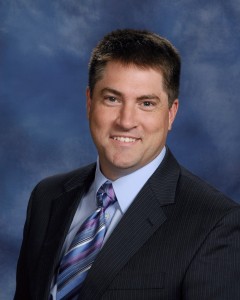 John Post, Minister of Worship
John grew up in Arkansas City, Kansas and accepted Christ as his Lord and Savior at an early age. After high school he attended school at Cowley College, Southwest Baptist University, and received a Bachelors of Music from Missouri Baptist University in St. Louis, MO. John has served in ministry roles in areas that include music, youth, and children. John served on staff at Celebration Baptist Church from 2004 – 2008 and returned in 2011 to serve as the current worship leader. John was ordained in 2005 by Celebration Baptist Church. John and Kristina were married in 1997 and they have a son, Bryson.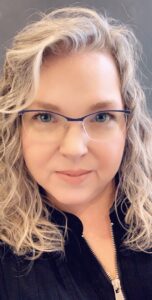 Jennifer Travnicek, Administrative Assistant
Jennifer joined Celebration Baptist Church as Administrative Assistant in June of 2020. Her time volunteering in various positions at her church and schools her children attended in Tulsa, OK, and more recently as receptionist at a local business, give her unique experience to understand the hear of Celebration. Her desire is to use every experience God has given her to serve others. Jennifer loves to use her creativity to design the newsletters, brochures and weekly bulletin. She coordinates with a local print shop to produce the banners used in sermon series and various other ministries. Jennifer schedules work appointments for maintenance and repairs for the building and grounds and is the head bookkeeper. She, with the help of her daughter, enjoy adding special creative touches around the church to show their love to the church family. Jennifer was born and raised in the Wichita area. She married Eric in 1997 and shortly after moved to Tulsa, OK. Her and her family moved home after 21 years to be closer to family. She has 3 young adult children living at home whom she enjoys immensely. Her interests include all things crafty, sewing, baking, reading and spending time with family.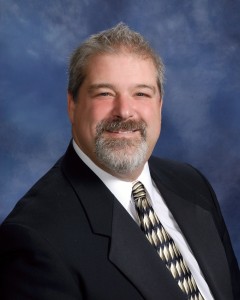 Dr. James Knight, Church Pianist
Dr. James Knight was born in Wichita where he began piano lessons at the age of 10 from Lucille Hayden of Sedgwick. During high school, he studied with Guy Johnson of Friends University where he graduated in 1988 and received a Bachelor of Music degree in piano performance. It was during this time that he won the Naftzger Piano Award and the Kansas Cultural Trust Award enabling him to study in New York City. In New York, he went to Manhattan School of Music, where he studied under Constance Keene. In 1990 and 1996 respectively, he earned his Master's and Doctoral degrees from this institution. At this time, he took master classes from John Perry, Aube Tzerko, Bela Nagy, Byron Janis, Karl Ulrich Schnabel, and Joaquin Soriano. Dr. Knight was a finalist in the Leschetizky Piano Competition & also performed at Steinway Hall in New York City. Dr. Knight is now in his 21st year of teaching at Friends University, where he is an assistant professor of piano. He also teaches Twentieth Century Music and Analytical Techniques. Dr. Knight was a member of the Kansas Arts Commission Touring Roster as well as the Mid-America Arts Alliance Touring Program.