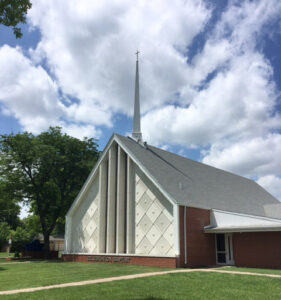 Celebration Baptist Church
is nestled in a beautiful neighborhood. Our church is made up of everyday people who love Jesus Christ and our neighbors. Whether you are looking for a warm, caring church family to call home or a place to worship while passing through Wichita, we hope you will be our guest at church.
Celebration is committed to the Word, Worship, and Witness of Jesus Christ.
Sunday Morning Worship
10:30 AM
We would love to have you join us for
worship
in person or online through Zoom.
If you would like to join us online, please contact us on our Connect With Us tab for Zoom login information.
We offer Worship KidStyle
for kids up to
5th grade during the worship service.
CrossConnections Bible Study
(available in person and on Zoom)
Contact us for more information about joining us on Zoom.